Our Partner in Drug Safety
Drug Safety / Pharmacovigilance is an important consideration for all stockholders involved with medicines, right from Healthcare professionals, medically qualified personnel, such as physicians, dentists, pharmacists, nurses and coroners including patients who consume the drug, to drug regulatory authorities and pharmaceutical companies who are involved in manufacturing and marketing of the drugs.
Mediscribe offers customized end-to-end Drug safety / Pharmacovigilance services to pharmaceutical and life sciences companies worldwide. Our team consists of well experienced and highly skilled members, competent in monitoring safety and efficacy of investigational products and marketed products.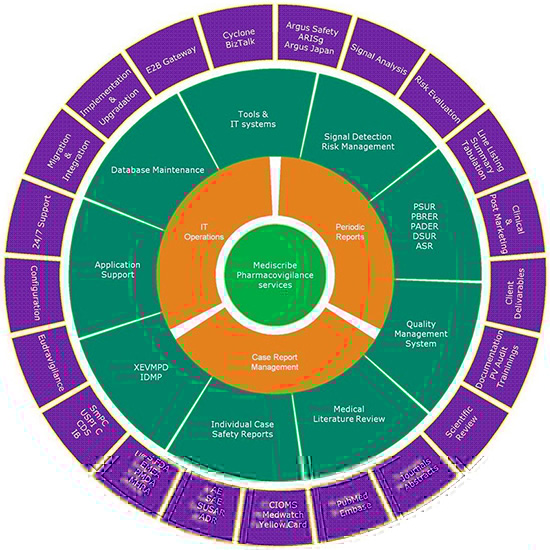 We strongly believe that Pharmacovigilance management is not only essential for patient's safety but also value addition to a company's pharmaceutical product portfolio.